Triangle Tracker is a first-of-its-kind AR lens that 
turns 
every triangle in the world into Doritos.
 We gamified the world around us with a nationwide hunt for triangles - transforming them into redeemable bags of Doritos and Another Level experiences... simply point and snap to claim your prize.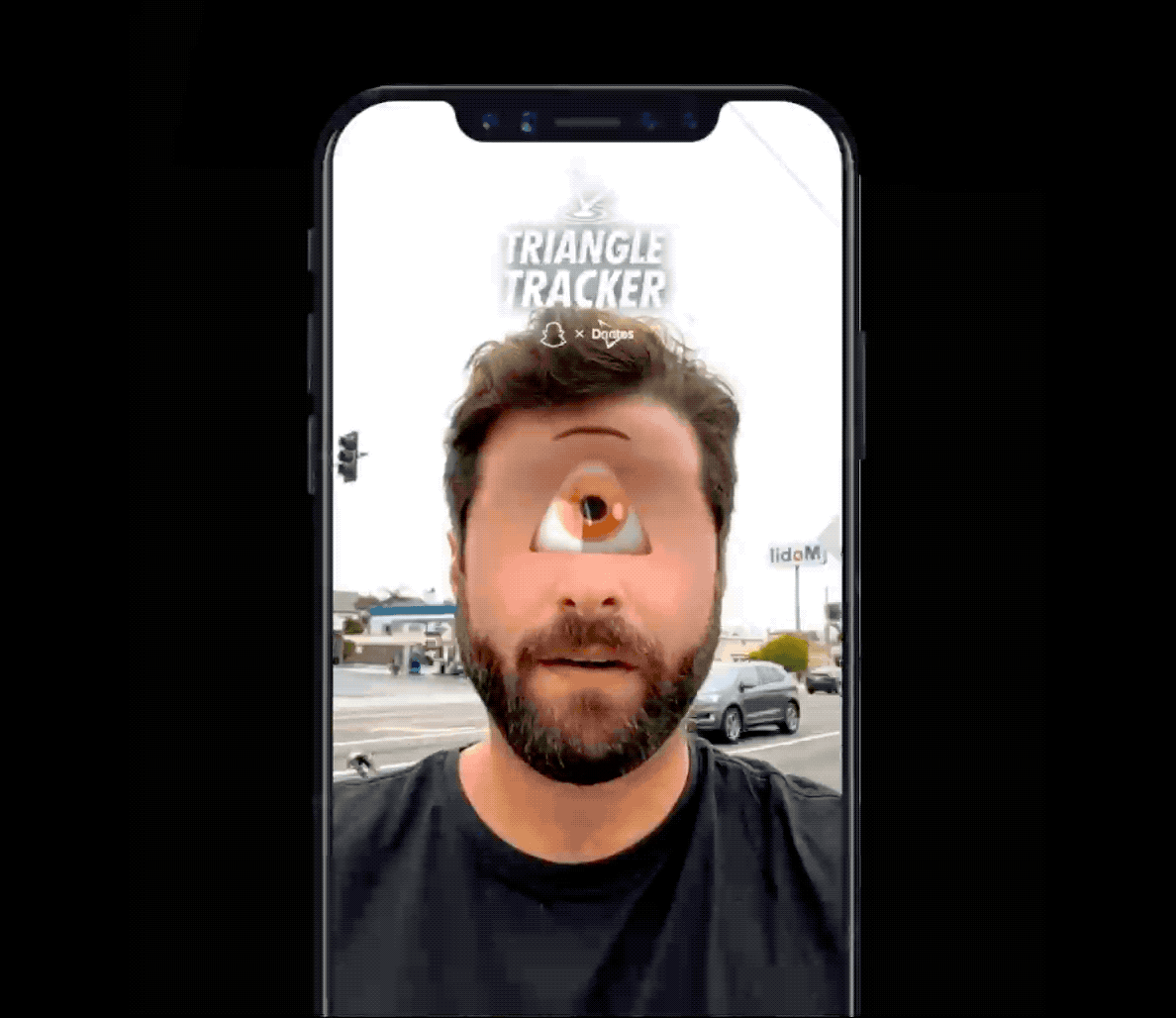 but how do you promote that Triangles = Doritos? 
​​​​​​​The campaign launched with a big OOH takeover in triangular-shaped buildings across the country, as well as integration in Fortnite, a partnership with the VMAs, GUESS, Xbox, and Vivid Seats.
"TRIANGLES ALL OVER THE COUNTRY HAVE BEEN TURNED INTO GIANT DORITOS CHIPS"
Here's a  fun OLV we made to promote the lens
and a bunch more compiled together